FRESH FOOD
DELIVERED ON TIME
604-639-9229
GIVE US A CALL! WE'RE ALWAYS HAPPY TO HELP!
Listening, talking and crazy good food since 2006.
We began in 2006 as a corporate catering company. Over the years, we got to know our customers, we listened and talked to them, and they started to invite us to cater their weddings, galas, cocktail parties as well as boardroom lunches. This is how our business grew.
We are committed to creating menus that are globally inspired, locally sourced and crazy good. The truth is we love what we do—be it building an event from scratch, basking in the Pacific Coast sunshine flipping burgers, or getting the whole team involved in serving a group of a thousand people or more.
The leadership team—Ron, Breck, Paul, Mel, Russell and Joanne—is excited about the future and committed to continuing to serve you. Our business is run family style. Like family, we stick around, we know each other, and we know (get to know) our customers. Together, our leadership team has 60 years of continuous service, and we look forward to doubling that number in the years ahead.
We are grateful for the remarkable support we have received from our amazing customers, who we have served, over the years.
While we leverage technology to offer conveniences like online ordering, we still believe in the value of answering the telephone. Come to think of it, listening and talking to our customers is what got us invited to cater your weddings, galas, cocktail parties and boardroom events. That, and our crazy good food!
Let's keep talking and eating.
Sustainability
At Pacific Coast Catering we pride ourselves on doing our part when it comes to sustainability practices.
New clients often ask us what we do with the leftovers and other waste that inevitably accumulate at the end of any event and in our production kitchen. It can be summed up in just three words: recycle, re-use, biodegrade.
Less than five percent of our waste becomes garbage. Any leftover food that is still safe to eat, according to FOODSAFE guidelines, is distributed to a food mission in the Downtown Eastside. Or, if it is still packaged, to a food redistribution centre.
All paper, glass, metal and plastic waste is collected for recycling, while refundable pop and juice containers are held for collection by charitable groups.
Anything that may be safely cleaned – such as plates, other tableware and metal flatware – is thoroughly cleaned and re-used.
We also plan all events carefully to minimize waste and make sure all fruit and vegetable waste from events and from our kitchens ends up as compost.
For our corporate drop-off services, 90% of the containers we deliver are compostable, while the remaining 10% are recyclable.
And, we support BC's food producers by sourcing our fresh ingredients locally, whenever possible.
Community
While our support for local communities includes sustainable practices and local food sourcing, it does not end there. We support a number of local charities, both through cash donations and contributions of food items.
We also believe it is important to reach out to the world. So, for several years, we have been sponsoring underprivileged children in other countries, helping them to obtain healthy food, safe drinking water and educations to provide for their futures.
We support, or are members of these organizations:
FAQ
What are your order requirements?
We need a minimum of 24 hours for our sandwich & wrap, and salad menus; 48 hours for hot food menu items. If you have a 'last minute' need, call us and we will try our best to accommodate. More often than not, we can do it for you.
What is your minimum order?
The minimum order is $75 before taxes and delivery.
What kind of dietary restrictions can you accommodate?
Dietary needs come in all shapes and sizes. We offer gluten-free, vegetarian, and vegan menu choices. We can offer alternatives for guests who have specific food allergies, and can make suggestions for specialty diets such as paleo, and low-fodmap. Talk to us about your needs any time.
Do you provide plates, cutlery, and napkins?
We provide biodegradable plateware, cutlery, and napkins at no extra cost. If coffee/tea containers or chaffing dishes are used, we'll arrange pick-up of these items the following day.
Ron Helmer
Owner/Operator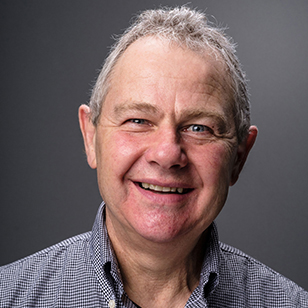 Breck Lemke
Executive Chef
We're always happy to help!
Our customers include